Sharon Church Bubble Soccer Tournament Bubble Soccer
Join us for a day of fun, fellowship, and hilarity for Sharon Church's Bubble Soccer Tournament. There will be a Middle School bracket and a High School bracket. The format will be 4-on-4, so players should find a group of four and sign up ASAP!
The tournament is free to play for all involved, however, we will have concessions for sale throughout the day. In a one-stop-play tournament, all games will take place at Sharon Church, and all games will come with announcers, walk-up music, and the chance to win $100 and championship t-shirts for your team!
To sign up, simply go to playcrossover.org and click on the "CLICK HERE TO REGISTER FOR SC BUBBLE SOCCER" banner, and it will direct you to the registration page. Please note that if you do not yet have an account with Crossover Sports, you will need to create one in order to register for the league. Players must register in teams--a single player may register and list their team in the "TEAM" section of the registration, or they can place their team list in the general comments.
All players must be registered by Wednesday, Feb. 16th in order to be eligible to play in the tournament. If you have any questions about the event, please email Micah Godsey at Micah@sharonchurch.com. All emails that pertain to the plan for the event, orders of the day, or game rules will go to Micah Godsey. However, if you have issues signing up or creating an account, please email Kyle McClendon at kyle@sharonchurch.com.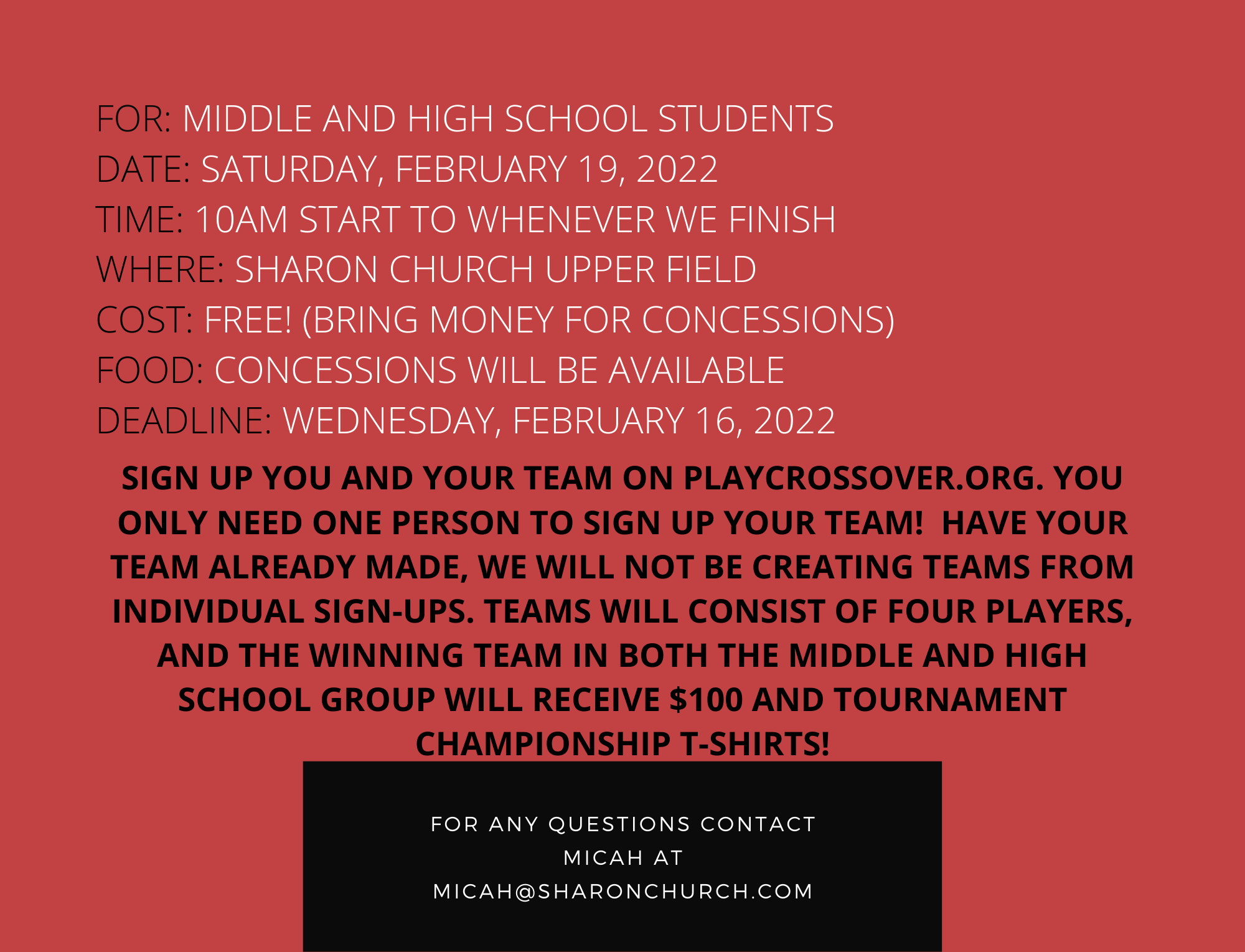 Use the form below to filter by sport, season, day(s) and/or location; or scroll to view all programs.
---
Team Fees

Free

Individual Fees

Free

Team Fees

Free

Individual Fees

Free